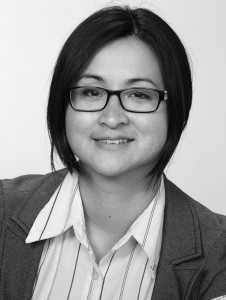 Trainer & Coach for intercultural and digital Skills  
"Emotion, identification and be capable are the creators of change"
I am a certified, freelance trainer & coach,  focuses on  Diversity Management in teams, People & Culture and intercultural (virtual) communication.
I provide Training with a specific country focus on Japan, Spain, Peru and Latin America.
I have an extensive experience working with colleagues from Latin America, Europe and Asia.
Furthermore to face to face training. I also specialised for digital formats and large group methods.
The design of each Training inspires me. From the brainstorming to the successful implementation. I work in partnership with the customer in the achievement of their goals.
With my power of observation, I succeed in search out the needs of the participants in the training process. I own a large pool of methods and creativity. In my training, I add great importance to providing a secure stage for testing and directly applying the acquired contents and make the participants more dynamic through a wide range of practice-oriented teamwork. I bring the topics with humour and provocation, but also with empathy and space for reflection.
I hold a degree in communication studies and media pedagogic and have gained a lot of experience in personal development, team building and as a language teacher. More than 15 years experience of management and leadership experience in communication and training of employees in international projects.
I grew up in Peru with my family coming from Japan. Currently, I live in Germany with my husband since 2004.
I bring this rich multi-cultural experience to my seminar presentations. A part of my family returned to Japan, so since then I do come to Japan and Peru for private and business reason frequently.
My mother tongue is Spanish.  I also speak German and English fluently.
Kontakt
Erika Shishido Lohmann
ilvy Intercultural HR
Lilienstraße 11
20095 Hamburg
Germany
Tel:  +49 (0) 40 2093 210 51
Mobil:  +49 (0) 170 20 14 374
Email: erika.shishido@interkulturelles-coaching-hamburg.de
Website: www.interkulturelles-coaching-hamburg.de
Xing Profil
LinkedIN Profil
ILVY bei Facebook