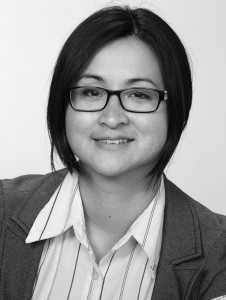 Trainer & Coach for intercultural and digital Skills  
"Emotion, identification and be capable are the creators of change"
As a certified trainer and coach I focus on intercultural team building, diversity management, culture change and international communication.
I provide Trainings and Coachings for Companies and international Institutions.
I have an extensive experience working with colleagues from Latin America, Europe and Asia.
In addition to further education in presence, I also specialized in digital training formats and large group methods.
The design of each Training inspires me. From the brainstorming to the successfully implementation. I work in partnership with the customer in the achievement of their goals.
With my power of observation, I succeed in search out the needs of the participants in the training process. I own a large pool of methods and initializing creativity. In my trainings, I attach great importance to providing a secure setting for testing and directly applying the contents provided and make the participants more dynamic through a wide range of practice-oriented teamwork. In my trainings I bring the topics with humor and provocation, but also with empathy and space for reflection.
I hold a degree in communication studies and media pedagogic and have gained a lot of experience in personal development, team building and as language teacher. More than 15 years experience of management and leadership experience in communication and training of employees in international projects. I grew up in Peru with my family coming from Japan.
My mother tongue is Spanish.  I also speak German and English fluently.
Kontakt
Erika Shishido Lohmann
ilvy Intercultural HR
Lilienstraße 11
20095 Hamburg
Germany
Tel:  +49 (0) 40 2093 210 51
Mobil:  +49 (0) 170 20 14 374
Email: erika.shishido@interkulturelles-coaching-hamburg.de
Website: www.interkulturelles-coaching-hamburg.de
Xing Profil
LinkedIN Profil
ILVY bei Facebook