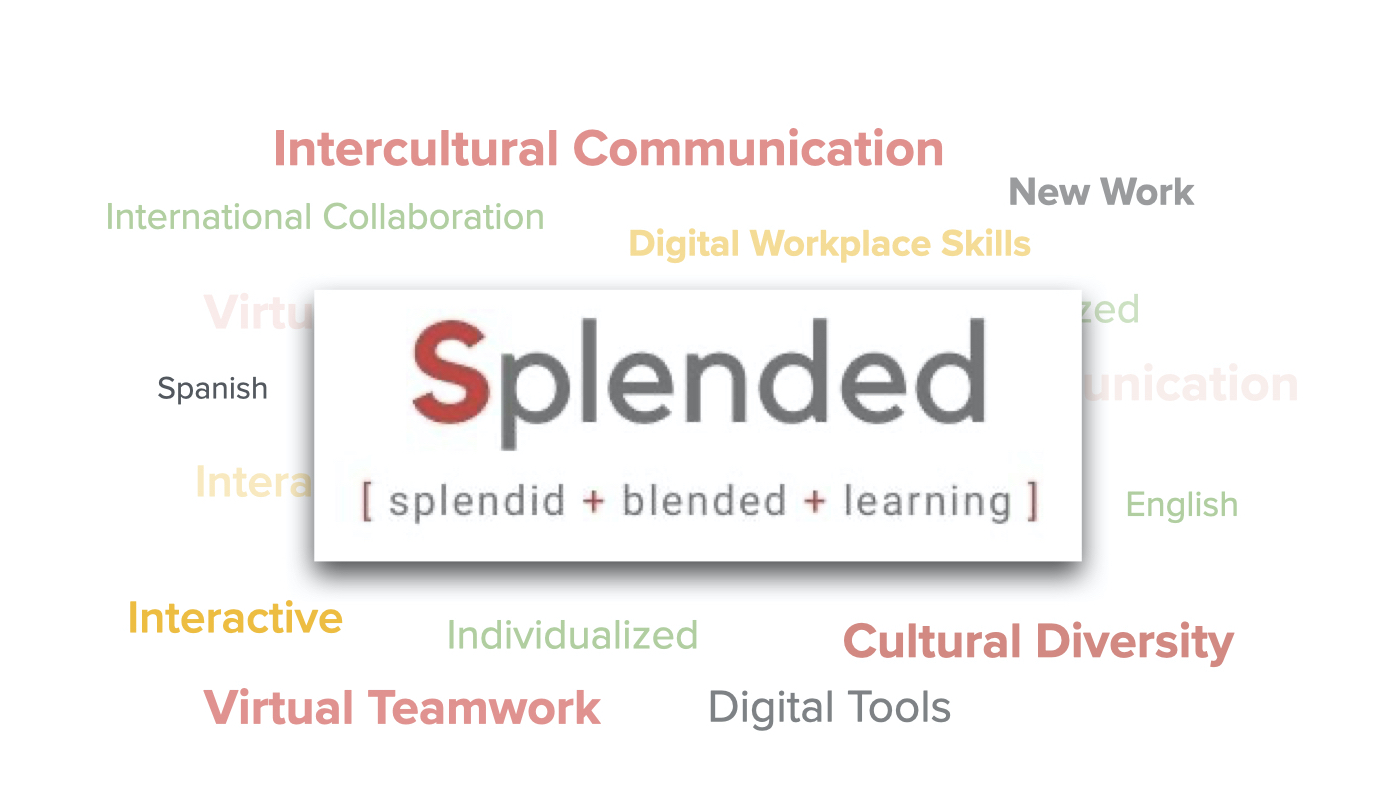 "We support you in achieving your own goals"
Splended Blended Learning is an interactive, individualized micro-sessions training combining innovative methods to target the specific needs of the target group in order to promote life-long learning and the collaborative approach in the global environment.
We support organisations and their global teams to improve their knowledge, skills and tools, focusing on:
Intercultural Skills
Virtual Communications Skills
International Teamwork Skills
Language Skills (English or Spanish)
Focusing on the participant of the learning process while using a collaborative approach is the key to our method. We use agile tools combined with innovative methods such as Liberating Structures, EDUScrum, Design Thinking, plus online tools and elements from WOL (Working Out Loud).
Our proposal
We would like to support individual employees in achieving their own goals to meet this challenge. Employee-driven learning of the skills and tools they themselves identify as crucial to adapting to the new world of work. Skills such as virtual teamwork, intercultural communication, English or Spanish.
Your benefits
Focus on Teamwork, esp. Virtual Teams

Improving the ability to work collaboratively, flexibly and creatively while building trust and respect.
Focus on Intercultural Communication

Working in international teams with improved intercultural sensitivity
Focus on Digital Tools

Future-looking mindset to embrace the tools required by the digital workplace.
Focus on Participants

Personal training needs addressed instead of generic content.
Focus on Language

Improved language skills practised in a real workplace situation.
Target Group
Employees working in international teams and people who work with international business partners  with English or Spanish as a lingua franca. 
Who is supporting you?
Liz Henderson and Erika Shishido Lohmann
Would you like to get more Information about
Splended Blended Learning?
Just give us a call or write us an email, we look forward to hearing from you!